Durable and Economical
Chain link fences are an economical choice for added security when you don't need privacy. We use commercial grade materials that are durable and long-lasting. If you like the strength of chain link but also want added privacy, we can install privacy slats, which will also help to prevent trespassers from climbing your fence.

Known for its strength and durability, chain link is perhaps the most economical type of fencing available. We have installed chain link fences for almost every application imaginable. We have the capability to handle any project from standard yards and gates to custom solutions. When evaluating your options for chain link fences, it is important to pay attention to the specifications of the materials for which you are getting quotes, as the thickness and diameter of the fence materials used to construct your fence will vary from company to company.

Lake Norman Fence Company uses commercial grade materials as our standard for all chain link fences.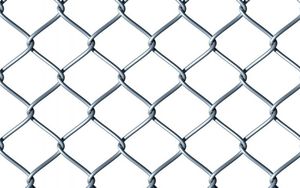 GALVANIZED CHAIN LINK FENCING
Traditional galvanized chain link fence, available for both residential and commercial applications in a variety of heights and wire gauges.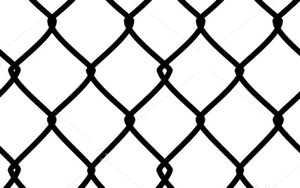 BLACK VINYL COATED CHAIN LINK FENCING
Chain link fencing coated with black vinyl wire.
Reliable - High Quality - Dependable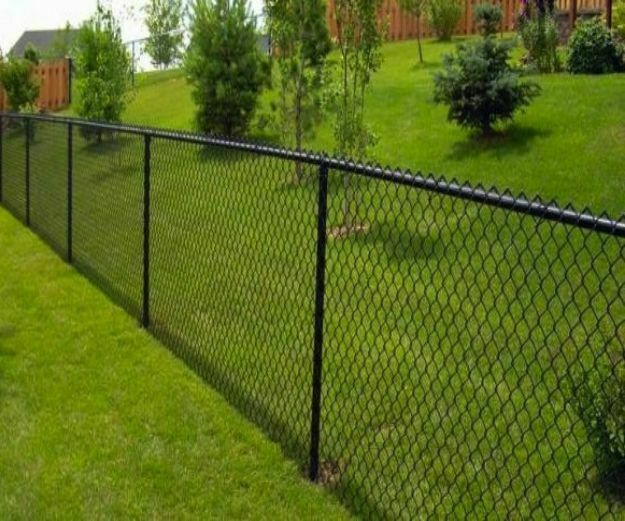 Residential chain-link fencing
If you don't have a high budget for your fencing project, chain-link is a perfect choice. You can very cheaply secure your large backyard with five-foot or six-foot high chain-link and also enclose your front yard with heights up to four feet. Gate options include single walk gates at widths up to six-feet, and double-drive gates at widths up to twelve feet. If you happen to need a very large gate for boat or tractor trailer openings, cantilever roll gates are also available. For households with small children or small animals capable of climbing underneath the chain-link fabric, you can opt to install a bottom rail, or a line of tension wire in order to prevent any accidents.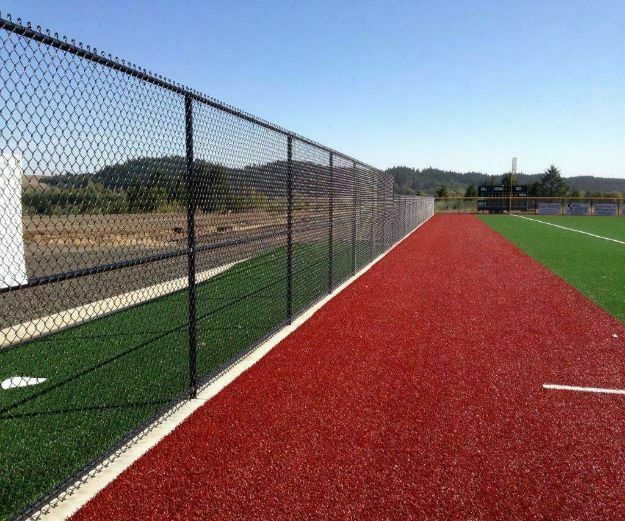 Commercial chain-link fencing
Chain-link fencing has been the standard for commercial fences throughout the world for over a hundred years, and for good reason. The security and durability of a ten to a twenty-foot fence around your business can give you a true sense of relief knowing that it's pretty much impossible for anyone to trespass on your property. Chain-link fences are also relied upon by government and correctional facilities to secure some of the most difficult to secure areas in the world. Gate options include single walk gates, double-drive gates, roll gates and gates with electrical operator systems.
Chain-link fencing add-on's
You have the choice of a few different add-on options for your new chain-link fence.
Vinyl privacy slats
: Thin slats made of PVC that slide in-between chain-link fabric to add a degree of privacy, come in different color options.
Windscreens:
 A polyethylene woven screen that attaches to the outside of a chain-link fencing section. Comes in many different colors and can provide between 75% and 90% privacy.
Barbed wire:
 A type of steel fencing wire constructed with sharp edges or points arranged at intervals along the strand(s). Usable only in commercial application.
Tension wire:
 Wire that inter-weaves along the bottom of a chain-link fabric section that when stretched, creates additional tension in order to reinforce stability.



Bottom Rail:

 An additional rail that compliments the standard top-rail. Provides much more stability and reinforcement than tension wire, but is also more expensive.