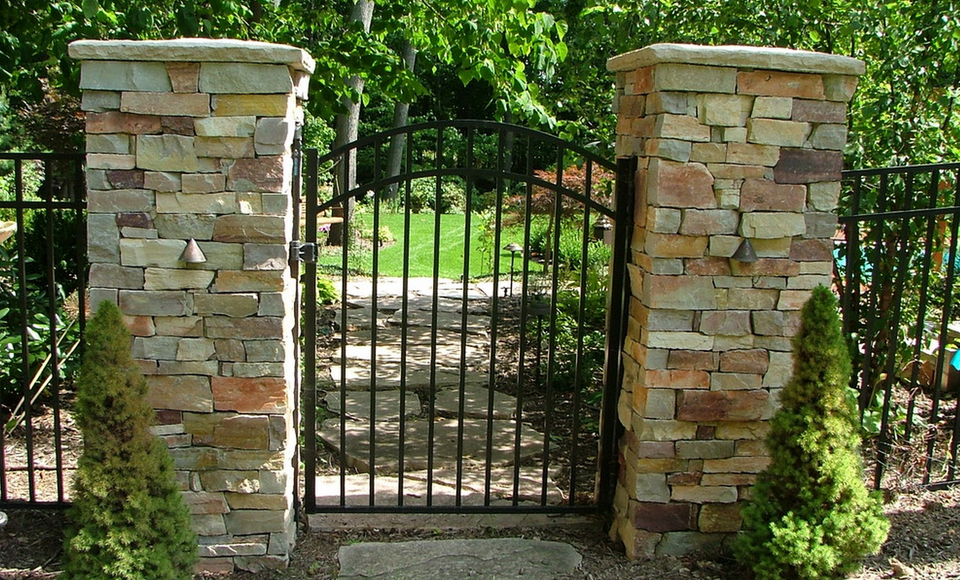 Sometimes a fence is only as good as its gate. Whether you need it to make a strong first impression of your home or business or to provide controlled access through a high security fence, we can install the perfect gate to match your fence's style and function. We install barrier gates, rolling/sliding gates (also known as cantilever gates), single door walkway gates, double-door estate gates, double-drive swing gates and more.

Each gate can be modified with special features such as gate operators and automation systems.  Hardware options include latches, hinges, cantilever rollers, handles, drop rods, safety locks, braces and other accessories, which are generally available in steel, aluminum, stainless steel, die castings, plastics and brass. In every gate project, we use only the highest quality gate materials and hardware.

Lake Norman Fence Company builds and installs gates that are architecturally appealing, as well as reliably functional, low maintenance, and durable. Creating the highest quality gates around allows us to also offer the best warranties in the area.
Gates
 are an importance part of your fence; they are used frequently and sometimes abused, so choosing the right gate for your purpose can make a difference. Lake Norman Fence Company can build and/or install the gate that is right for you. We have Walk Gates, Double Gates, Custom Built Gates and Entry Gates with Access Control.
Wood Gates
Whether it is a walk and/or double gate to match your fence or a custom wood gate, we highly recommend a steel frame. We build custom steel frames for wood gates to improve their function and durability.
Aluminum Gates
You can get a walk and/or double gate to match your fence with a flat top or upgrade with an arched gate.
Custom Steel Gates
In our shop we can custom build any size and style gate. Let us help you design a gate to fit your needs. From small gates to match handrail to large entry gates, no gate is too big or too small for us to build. Custom gates can add a personal touch that will be the showpiece of your property.
Steel Entry Gates
- Available in Single or Double Leaf Style
- Flat Top, Arched or Estate Arched
- Custom Designed
- Can be installed with Access Control
Access Control
There are many different options for controlled entry; our estimator will be able to help you decide what will work best for you.
Not all gate openers are created equal. Some are for light duty-gates, some for heavy-duty gates, some for swinging gates, some sliding gates, some that are in-ground, and some that are solar. In brief, there's a lot that goes into deciding the gate opener or gate operator for you, not the least of which is the cost.
Call or Text For Your Free Estimate Today