Aluminum Fence Lake Norman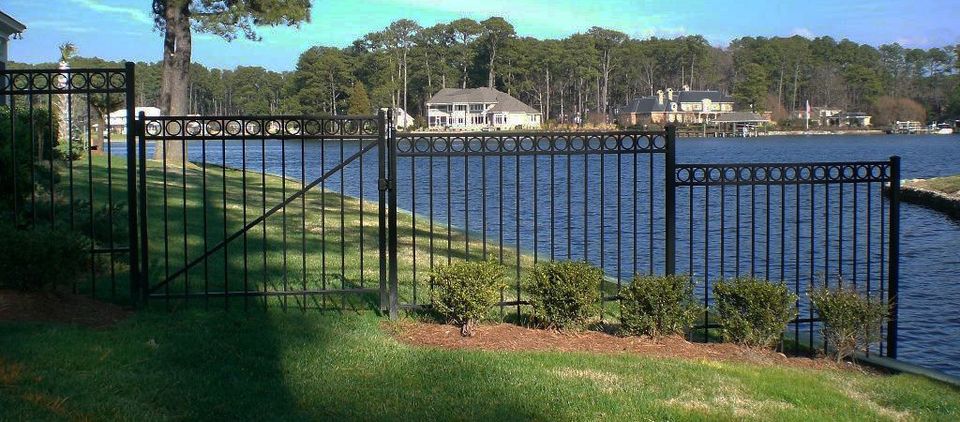 Aluminum Fences are a wonderful addition to any backyard, swimming pool, or to keep your children and pets safe.

Lake Norman Fence Company aluminum fencing offers the look and beauty of classic wrought iron metal work at an affordable aluminum price. Clients Lake Norman love the appearance of wrought iron combined with the durability of our maintenance-free ornamental aluminum fencing products. We use corrosion-proof stainless steel screws that are custom-designed with smaller heads.

All fences are made in the United States and come with a limited lifetime warranty. Free quotes are also available!
Why Choose Aluminum Fencing from
Lake Norman Fence Company
Superior Aluminum Fencing Design
To eliminate sagging, twisting and cupping, our manufacturer builds aluminum fences with rails that each have three points of contact with pickets.

To prevent debris or water from accumulating, our aluminum rails have no run lines or seams. This also keeps the fences clean in an effort to resist mold and mildew.
Aluminum Fencing - Durable Long Life
After holes are punched and notches are made in the aluminum during production, the component parts are powder coated, effectively resealing all exposed surfaces with a new protective powder coat finish.

All rails are crimped to channel away water from your aluminum fence.
Aluminum Fencing - Strength & Safety
To ensure consistency, all rails and pickets are measured before powder coating, making them one of the thickest in the industry.

For child and pet safety, the aluminum fence pickets are designed with rounded points.
Classic Aluminum Fencing Style
These ornamental fences offer the maintenance-free durability of aluminum.

Classic look of wrought iron. They are manufactured with corrosion-proof stainless steel screws and custom designed with smaller heads.
Maintenance:
 Aluminum fencing is covered with protective coatings that prevent the need to repaint, as you would with iron. It's also rust-free, so you won't have to worry about sanding or treating it after your contractor installs it. Our aluminum products have a lifetime product warranty so there is no maintenance required!
Security:
 Because of the way the panels are set, they're very hard to scale or climb over. If you choose a type with a spear at the top of each picket, that will be an even bigger deterrent to those out to do no good.
Price: 
The aluminum fence cost is less than that of wrought iron. Our installers practice custom assembly as they build it, so it does not have to be specially fabricated off-site.
Aluminum Fence Pool Enclosures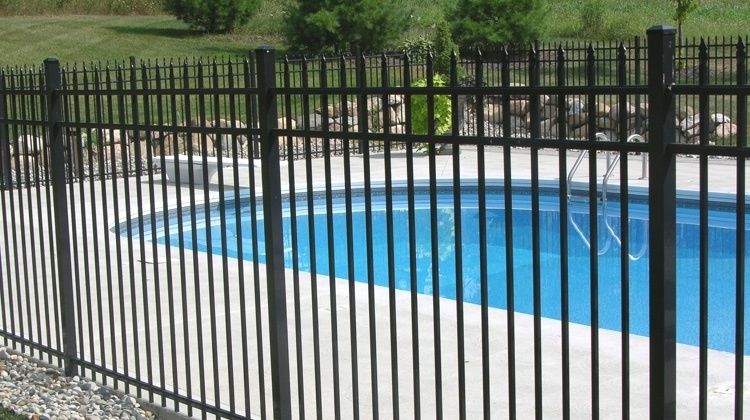 Our aluminum pool fences are the perfect choice to protect your swimming pool. All of our aluminum enclosures are manufactured to ensure durable, maintenance-free beauty and provide your family with long-lasting security for years to come.

Choose from many styles and color finishes. All aluminum pool enclosures adhere to the strict pool safety codes including height, rail, and picket spacing requirements. For added safety, our pool fences feature flush bottoms to prevent injuries in slippery pool settings.